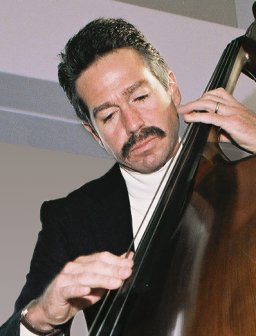 The Alan Thomas Group
A truly unique jazz ensemble, combining traditional classical technique with the contemporary jazz music in a warm, intimate, entertaining manner. This unique intimacy is what The ATG Experience is all about.
If you have an event or occasion in the Tampa Bay area where you want to tell people that they are special, The Alan Thomas Group is the consumate spice to add to the mix. ATG will infuse the atmosphere with warm intimate vibrations to enhance and complement any special event.
Acoustic piano, acoustic string bass, and Acoustic Drums evolved as a combined performance medium during the early 1900s, becoming the quintessential elements of the "jazz ensemble". The Alan Thomas Group can add other elements depending upon your occasion or venue. The ATG can perform as a strictly acoustic (unplugged) ensemble, or with sound reinforcements as needed to suit your occasion or venue.
For booking information, please contact us at 813-695-6110 or drop us a line at alan@alanthomasjazz.com
Spirit Craft Records
Now in production, titles from Spirit Craft Records will bring you the unique sounds of the Alan Thomas Group, and a selection of original ambient atmospheric and psycho-acoustic soundtracks.